Laura
Laura is one of our amazing technicians. She loves getting to know patients while she does her workup for the doctors. Laura is currently a full time student at the University of Houston and hopes to attend their optometry school after finishing her Bachelor's degree. She loves the amazing Montrose food scene and the views of the Houston skyline.
---
Skarlett
Skarlett is one of our lead technicians. She is also our optical lab manager and does all of our in-office lens edging for eyeglasses. She loves to travel and socialize with friends. Skarlett loves Montrose and enjoys the nightlife.
---
Taylor
Taylor is our doctor in training! She currently attends the University of Houston, College of Optometry. When she's not busy acing her exams, she loves to hang out with friends.
---
Antonio
Antonio is your "go to" optician when it comes to fashion. His frame styling and impeccable taste helps patients look amazing. He is very detail oriented and will address all your needs. He loves to play with his two dogs. Antonio loves the Montrose neighborhood and how diverse the community is!
---
Nereida
Nereida is our newest technician to the team! She loves being outdoors with her dog and jamming out to her favorite music. She loves the restaurant scene in Montrose and trying all the unique foods and specialty cocktails.
---
April
April is our newest technician to the team. She loves to spend time with her family. She loves that the Montrose community is very outdoorsy with their dogs.
---
Marinique
Marinique will make sure your optical experience is top notch! Patients find it very easy to connect with her on a personal level which will lead to the perfect frame for your individual style. Marique LOVES everything cows. She enjoys how friendly everyone in Montrose is, especially all the joggers in Buffalo Bayou Park. She is still looking for cows on her strolls. .
---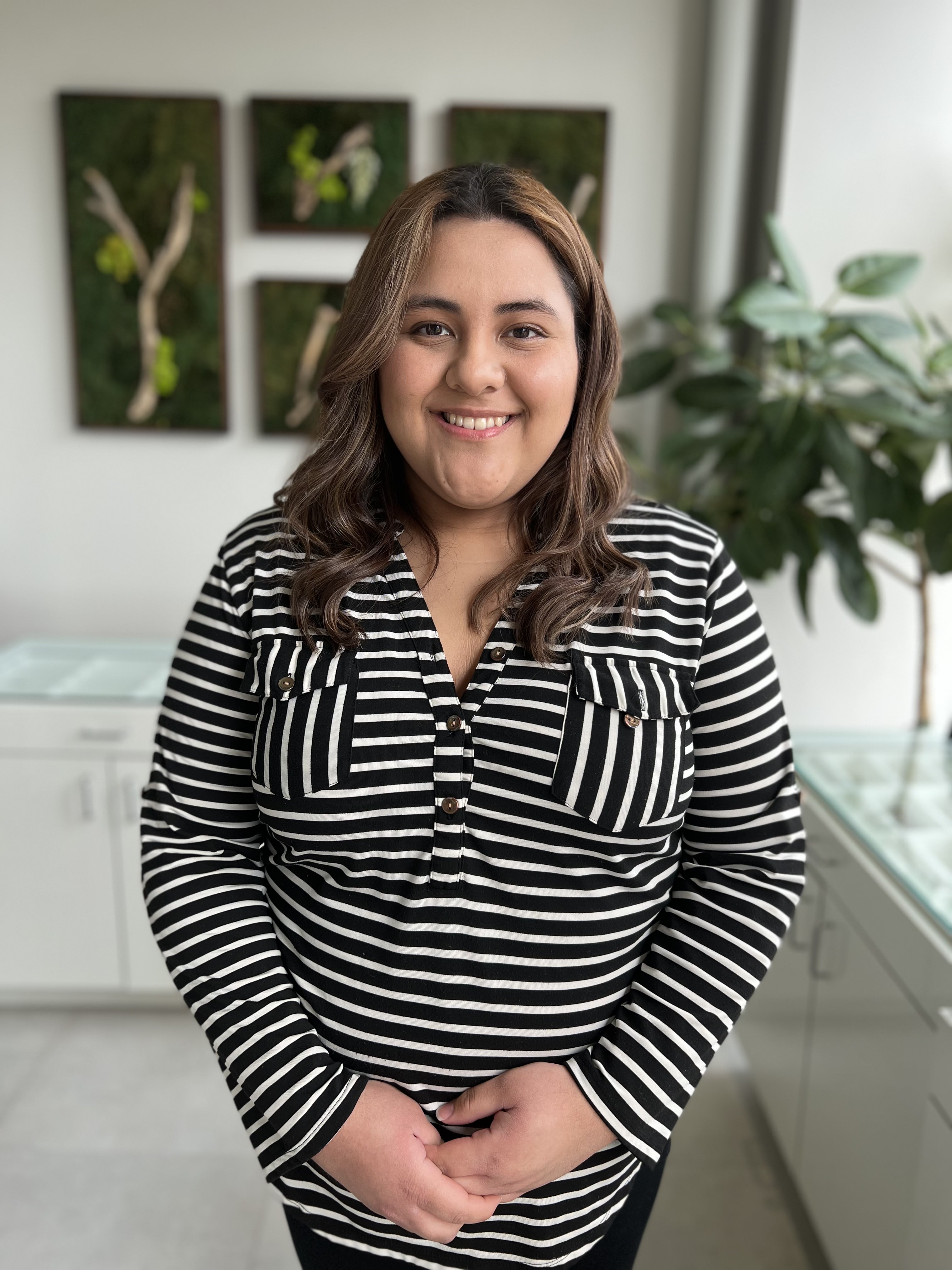 Chelsea
Chelsea is one of our most talented frame stylists. She loves making patients feel amazing with the perfect pair of glasses to fit your face. Chelsea loves the downtown Houston skyline view from Montrose and trying all the new restaurants.