Dylan (he/him)
Dylan is our CCO (Chief Cuteness Officer). It's a hard job looking this guapo. In his free time, he enjoys reading books and learning Spanish with Daddy & Papa. He loves strolling around the Montrose neighborhood meeting all the friendly neighbors.
---
Skarlett (she/her)
Skarlett is our optometric technician manager / optical lab manager and does all of our in-office lens edging for eyeglasses. She loves to travel and socialize with friends. Skarlett loves Montrose and enjoys the nightlife.
---
Nereida (she/her)
Nereida is one of the sweetest optometric technicians you'll ever meet! She loves being outdoors with her dog and jamming out to her favorite music. She loves the restaurant scene in Montrose and trying all the unique foods and specialty cocktails.
---
April (she/her)
April is one of our optometric technicians that will brighten up your day. She loves to spend time with her family. She loves that the Montrose community is very outdoorsy with their dogs.
---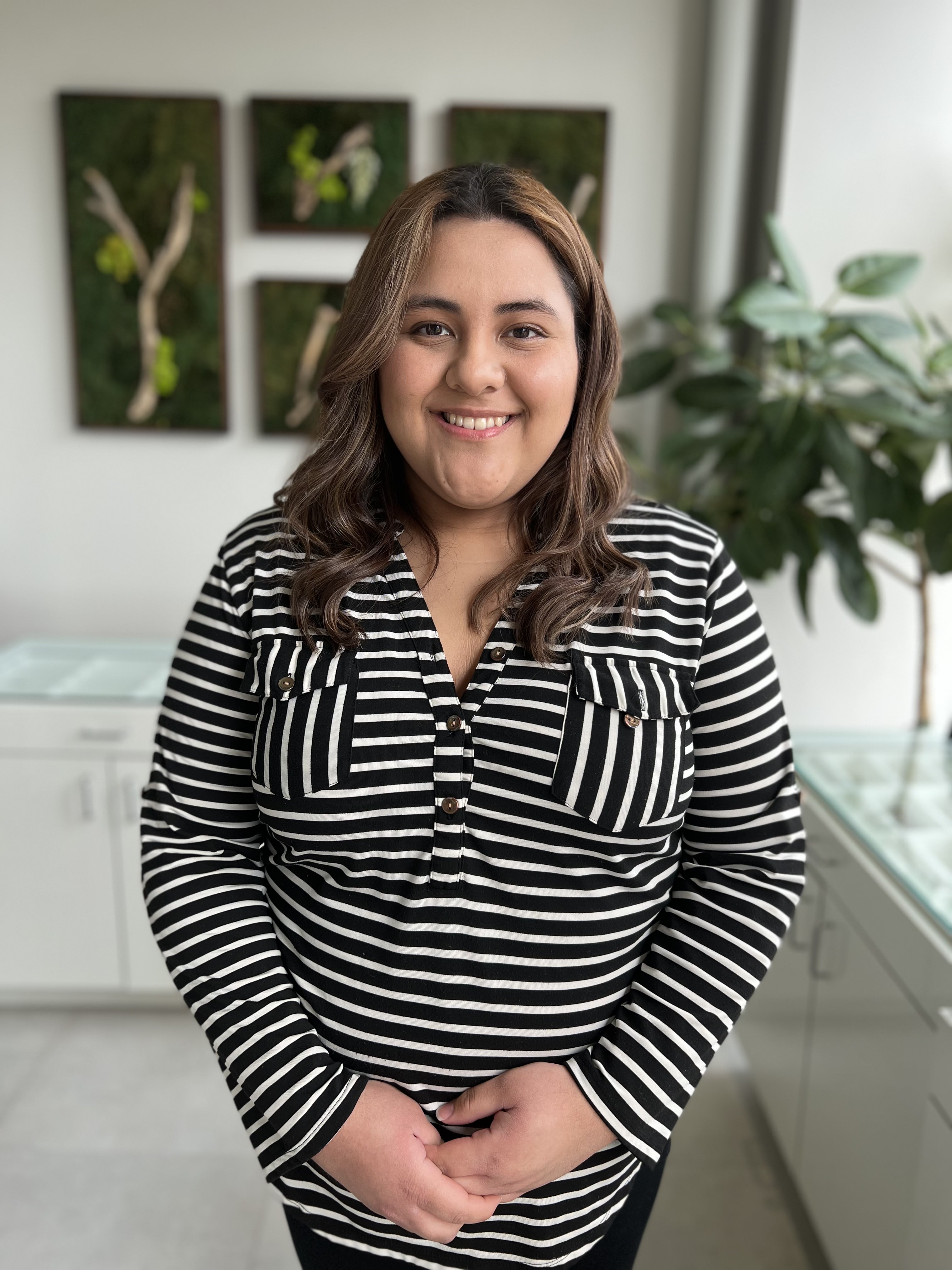 Chelsea (she/her)
Chelsea is our insurance queen. Chelsea loves the downtown Houston skyline view from Montrose and trying all the new restaurants.
Shelby (she/her)
Shelby is one of our superstar opticians. She loves to play the Legend of Zelda video games and watch the Twilight movies. She has 2 cow tattoos and another one in the works. She has a more creative/artsy style, loves spending time with her girlfriend, roommate, and their fur babies. She loves Montrose for its diversity and acceptance of everyones differences.
---
Adriana (they/them)
Adriana is the type of optician who thinks about style and functionality at the same time. They will never let you leave with a poorly fitting frame. You can frequently find them on the golf course or an art museum. Adriana's favorite thing about Montrose is how artistic and accepting the community is.
---